As the holiday season approaches, many of us are considering what to give as gifts to our loved ones. A kitchen knife could be a thoughtful and useful gift for a knife enthusiast in your life. Knives Academy has compiled a list of some of the best kitchen knives on the market that would make excellent gifts for your knife-obsessed loved one. We understand that selecting the right gift can be difficult, so we've chosen knives that are both high-quality and reasonably priced. Consider one of the options on our list if you're looking for the perfect gift for the knife enthusiast in your life.


Top 8 Christmas Gifts –
1. Slice, Dice, and Wow – the Perfect Chef Knife
8-Inch DALSTRONG Damascus Chef Knife "is a high-quality knife that would make an excellent Christmas present for any knife enthusiast. This knife is ideal for slicing, chopping, and carving a variety of foods and is constructed of high-quality materials such as German Thyssenkrupp HC steel and a comfortable Pakkawood handle. It's well-balanced and versatile, and it's gotten rave reviews. It is also reasonably priced at $120. By presenting the DALSTRONG Chef Knife – 8 ", you can demonstrate to the knife enthusiast in your life that you understand and value their cooking passion. This knife will be a useful tool for them, improving their experience and making their time in the kitchen more enjoyable.
---
2. The Ultimate Kitchen Sidekick
The TUO Utility Knife 5″ Black Hawk Series is a full-tang, affordable utility knife that offers everything you'd expect from a premium chef's tool. It has an average price that ranges between $16 and $24, making it excellent value for money. The full-tang design is significantly more durable than a partial or rat-tail tang design, and the knife is well-balanced and comfortable to use. The pakkawood used on the handle is both moisture and heat-resistant and looks great. With proper care, this knife could last for many years. Because of its durability, this knife makes a thoughtful and valuable gift.
Buy on Amazon
Buy From The Manufacturer
Explore more Utility Knives
---
3. Experience the Art of Serbian Craftsmanship
The XYJ 6.7″ Serbian Chef Knife is a top-rated Serbian knife with a number of benefits, including a razor-sharp design and excellent craftsmanship. As long as it is properly maintained, it is highly durable and rust-free. The knife has a smooth edge and an easy-to-sharpen design, but it is heavy and may require some practice to balance while cutting. This Serbian Chef Knife is a valuable tool for any knife enthusiast because it is both durable and simple to use. It is a thoughtful gift that will improve their cooking experience and make their cooking time more enjoyable.
Check Latest Price
Explore more Serbian Knives
---
4. A Sharp and Affordable Introduction to the Kitchen
The Imarku 8-Inch Chef Knife is a multipurpose chef knife with a high-carbon stainless-steel blade and a Pakkawood handle for a more comfortable grip. It is a cost-effective option that balances appearance and performance. The stiff blade and double-bevel edge provide both sharpness and stability, making it an excellent choice for new chefs. The Imarku 8 Inch Chef Knife is an excellent tool for any knife enthusiast, especially those who are new to the kitchen.
Check Latest Price
Explore more Chef Knives
---

---
5. A Traditional Tool for Modern Chefs
Tuo's Vegetable Chinese Cleaver is a forged cleaver with a pointed tip and rounded top that makes it easy to grip when working with large amounts of ingredients. It is a traditional cleaver choice for home kitchens, offering sharpness and professional-quality construction. The only potential disadvantage is that it may be too flexible for some users. The Tuo Vegetable Chinese Cleaver is a valuable tool for any knife enthusiast looking for a versatile and effective cleaver for their kitchen.
Check Latest Price
Explore more Chinese Cleaver
---
6. A Gift for the Professional
Tojiro's DP Gyuto is a high-quality blade that offers versatility and dependability, with a German-made steel blade shaped and constructed in the shape and style of a Japanese Gyuto knife. It can handle a wide range of kitchen tasks and has excellent comfort and balance. This 8.2-inch long Gyuto is a useful tool for any knife enthusiast and a thoughtful holiday gift.
Check Latest Price
Explore more Gyuto Knives
---
7. The Long-lasting Precision Instrument
The Shun Classic 6 inch Chef Knife is made of high-quality materials and has an exceptional construction that will last for years with proper care. It is simple to use for fine cuts and provides versatility and precision in the kitchen. It's an excellent holiday gift that will be remembered and treasured for years to come.
Check Latest Price
Explore more Chef Knives for Small Hands
---
8. Sleek and Sharply Designed
The Enso Chef's Knife HD Series is a Japanese Damascus chef knife designed for slicing, dicing, and chopping a wide range of fruits and vegetables. It is handcrafted in Seki City, Japan, and has an 8-inch VG10 steel blade for superior edge retention. The Enso Chef's Knife HD Series has a stylish design and a comfortable handle, making it a valuable and useful kitchen tool.
Check Latest Price
Explore more Damascus Chef Knives
---
We hope that this curated list of kitchen knives has aided you in your search for the ideal Christmas present for the knife enthusiast in your life. All of these knives are high-quality and versatile, and they would be an excellent addition to any kitchen. If you want to learn more about knives, please explore our website for additional information and expert advice. Thank you for taking the time to read this, and we wish you and your family a joyous and festive holiday season.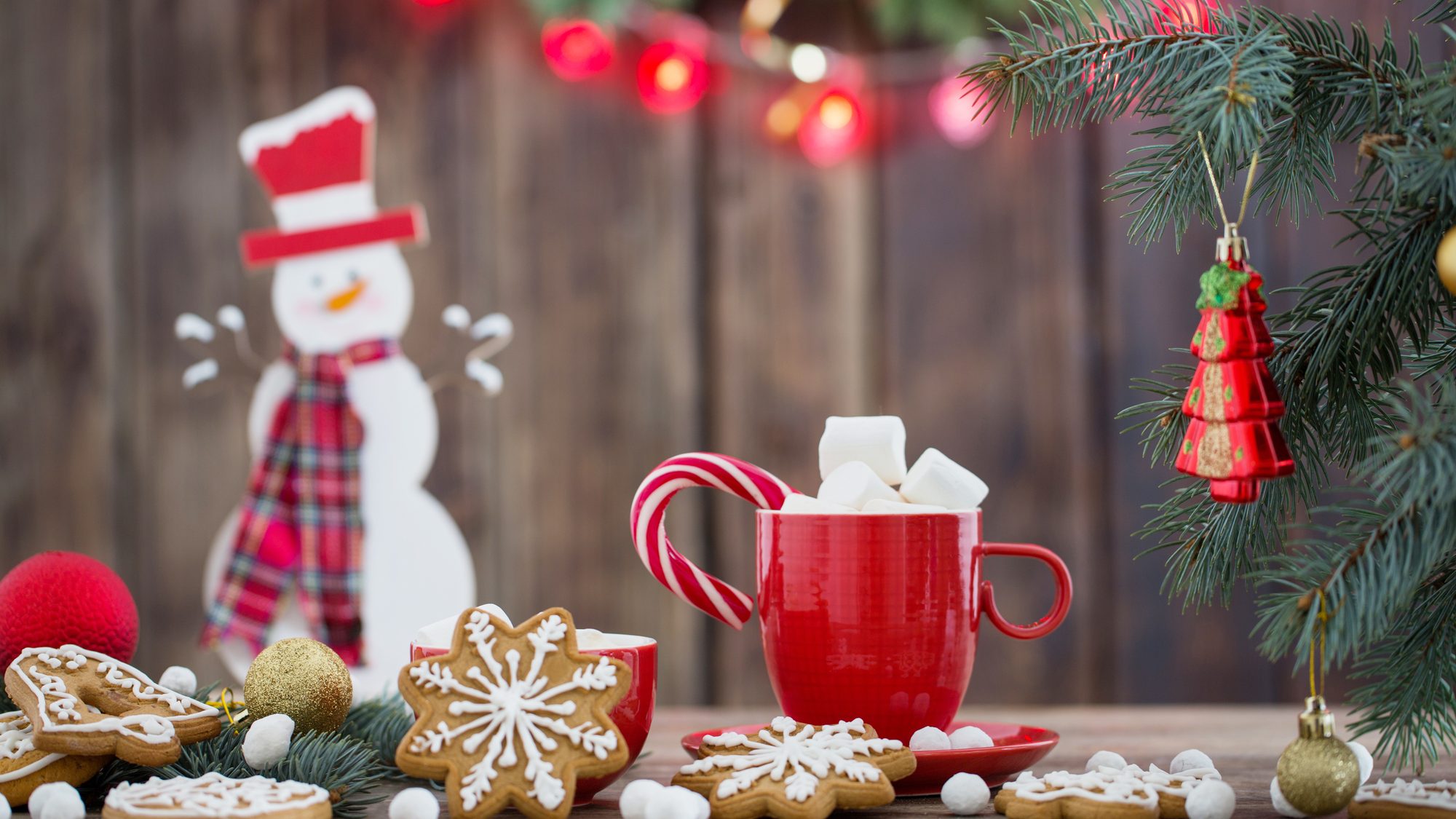 ---
More Knives Deals
Kitchen Accessories Deals
Cutting Boards, Knife Sharpeners, and More…
[amazon bestseller="cutting board" filterby="price" filter="offer" filter_items="50″ items="2″ ]
[amazon bestseller="Knife Sharpener" filterby="price" filter="offer" filter_items="50″ items="2″ ]
[amazon bestseller="ninja blenders" filterby="price" filter="offer" filter_items="50″ items="3″ ]