Being able to easily glide through a piece of freshly roasted pork loin or a whole stack of ribs is highly enjoyable for any chef. It doesn't matter if you are at home prepping a meal for your close friends or a professional dishing out the 7 pm dinner rush. Having a well-made knife is critical to success.
Part of the culinary tools you need to achieve this level of cooking is to have carving knives and chef's knives. While they may seem like the same tool, some differences are essential to how you use them. So let's dive into these two blades.
What is a Carving Knife?
A carving knife is meant to work around the various bones in a large piece of meat. It needs to have physical flexibility and a long thin edge that allows you to manipulate the selection of food while still getting a quality cut.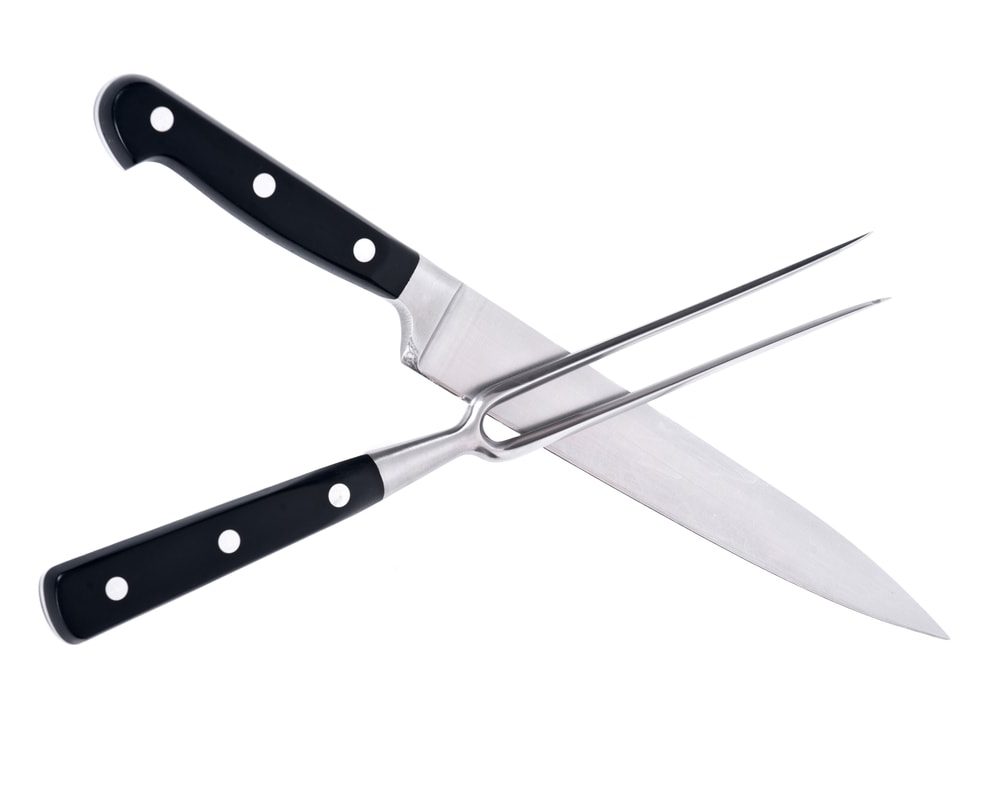 Design Features
You should expect a blade of roughly 8 to 12 inches and something that is relatively slim comparatively. Most western edges have a slight curve at the knife's point for getting between the various meat types.
Uses
With a thinner and longer blade, you get less friction, allowing you to carve out delicious pieces of meat perfectly. Most of the time, that includes using a carving fork to hold the item in place as you delicately slice through.
What is a Chef's Knife?
Anyone that has spent time in a professional kitchen knows a good chef's knife when they see it. This is because a chef's knife is more of a versatile tool for performing all kinds of techniques and skills.
Design Features
Most chef's knives are around 6 to 8 inches in length and tend to be thicker than carving knives. This allows you to chop, slice, crush, mince, and dice anything you need for whatever style of food you are currently cooking.
Uses
You'll see a rounder edge on the chef's knife for working on everything from the cutting board to chopping giant heads of lettuce. Almost every culture has its own style of chef's knife, like the Gyuto blade in Japan.
How are the Knives Different?
The primary difference between a carving knife and a chef's knife is its use. The carving knife is for handling large pieces of meat and getting around the bone. The chef's knife is a multi-purpose blade for many applications around the kitchen.
Length/Thickness
A chef's knife will be thicker than a carving knife, but often shorter because it isn't required to slice through more significant pieces of meat like a turkey or roast.
Flexibility/Hardness
You want a chef's knife to be less flexible and harder (HRC scale) than a carving knife. The carving knife has to bend just enough to work around bones, while you can crush garlic with the chef's knife.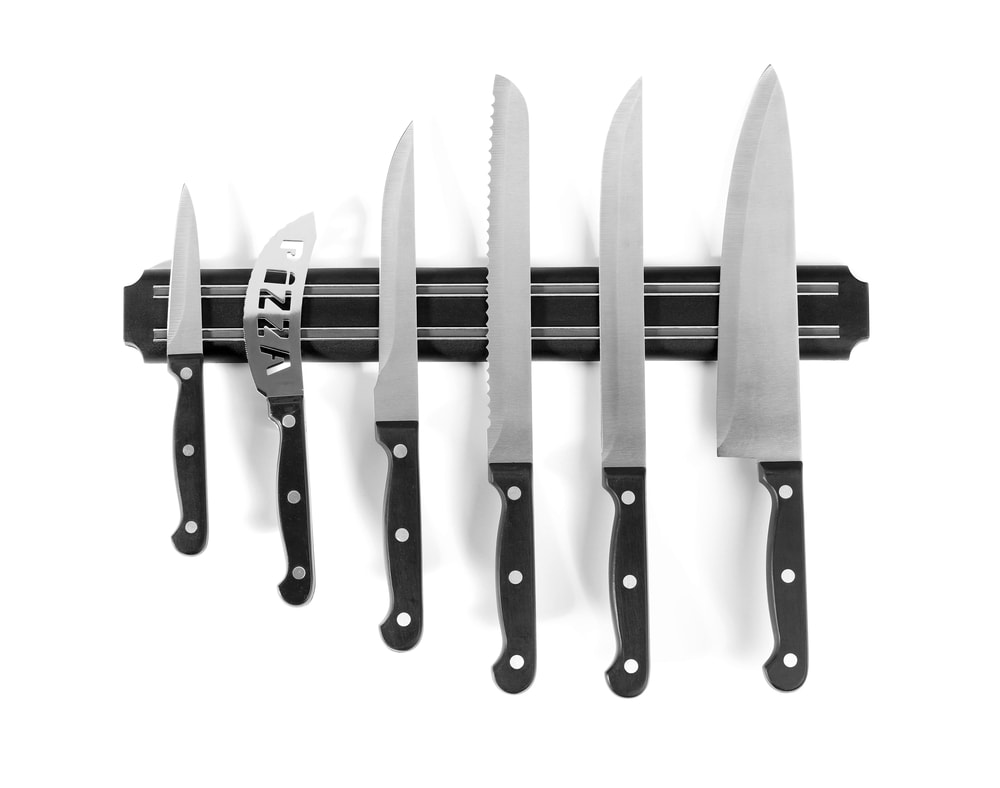 What is the Best Way to Use the Knives?
It is easiest to remember that a carving knife would be used for sushi or Thanksgiving turkey, while a chef's knife is for prepping any meal you want. Once you have that down, you get a clearer image of how the blades will be used.
The other thing to keep in mind is that you must always keep your carving knife sharp. Both should be well maintained, but the carving knife will be used to slice through more oversized items, and you don't want to use muscle to get the job done right. Keeping it sharper will let the tool do the work for you.
Our Recommendations
There are many quality chefs and carving knives available on the market. At Knives Academy, we always test out the top choices to ensure our recommendations deliver the best possible experience for our readers. For example:
Our Top Carving Knife Pick
Carving knives need to provide you with the blade length, flexibility, and sharpness to get through any large item. That is why we recommend trying the Wusthof Classic 9" carving knife for your home or professional use. This is easy-to-maintain stainless steel for a fully forged tang created by German designers. With a laser-controlled precision sharpening method and steel hardened to 58 on the HRC scale, this is an exceptional choice for slicing through any meat.
Check Latest Price
Our Top Chef's Knife Pick
If you're looking for a truly versatile Damascus steel chef's knife, give the 8" Shogun Series Elite a try from the expert team at Dalstrong. This combines beautiful design features along the side of the blade with nitrogen-cooled ultra-sharp Japanese steel. You'll get an extra hard and durable knife with an ergonomic handle shape to complete any kitchen activity you need, from prepping a meal for the family to hosting an event for a conference.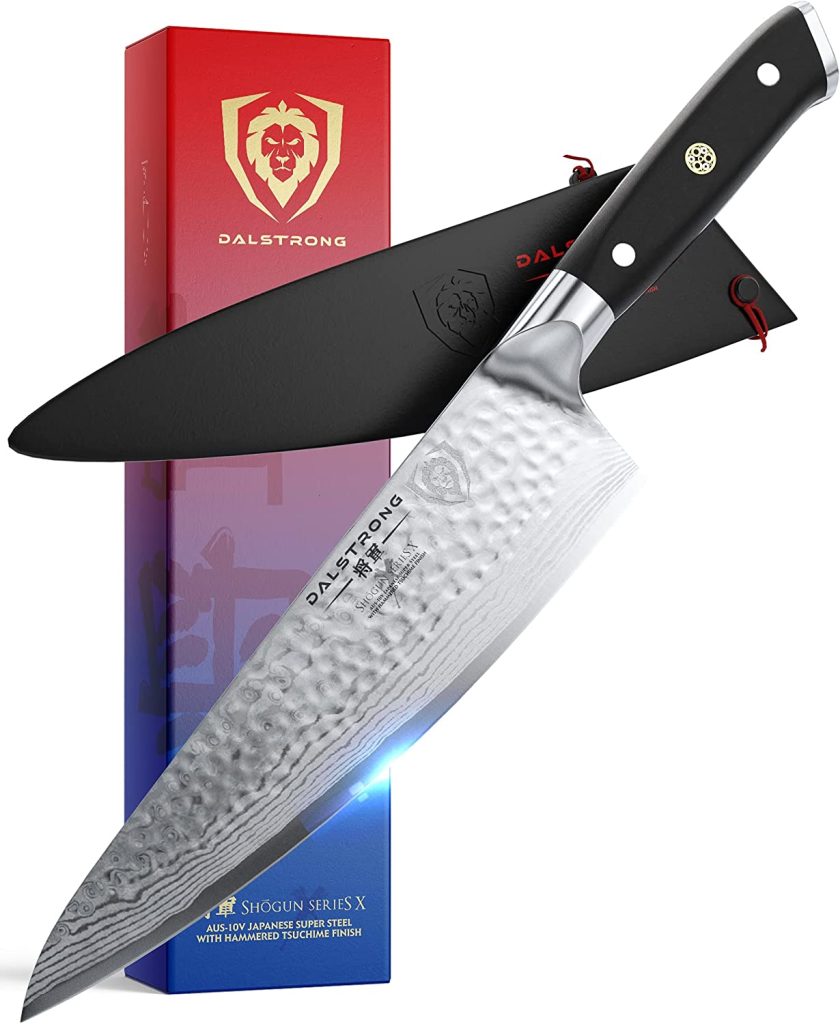 Check Latest Price
Manufacturer's Price
Wrapping it Up
The best option is to have both knives in your kitchen. They provide a lot of capability to your activities and help you get the quality meal you want for your family and guests. Hopefully, this article has offered the insights you need to find a chef or carving knife right for you!